JAMIA TIBBIYA
WELCOME TO
MEDICAL COLLEGE
education in
unani medicine & surgery
To promote the cause of Tib-e-Unani by educating its philosophy, imparting thorough knowledge
Jamia Tibbiya Deoband, recognized by the Central Council of Indian Medicine and affiliated to C.S.J.M. University Kanpur, is a well known minority institution imparting education in Unani Medicine and Surgery. It conducts Kamil-e-Tib-o-Jarahat, B.U.M.S. and Mahir-e-Tib, M.D. courses as prescribed by the C.C.I.M. Jamia Tibbiya Deoband is open to all irrespective of caste, creed, colour or sex and draws students form all corners of the country.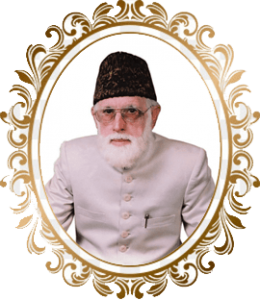 Hakim Shamim Ahmad Saeedi, the founder of "Muslim Progressive and Educational Council of U.P." established Jamia Tibbiya Deoband in 1987. Subsequently, his persistent and dedicated efforts as the general secretary of the said council, kept Jamia Tibbiya Deoband on the path of continuous progress and resulted in the form of a full fledged professional college, which may be reckoned as the best of Unani Medical colleges of the area.
Best Unani College in UP, Largest infrastructure, all modern facilities, In house pharmacy and center of excellence for Physiotherapy. Unani College in Deoband, Best College in Uttar Pradesh, CSJM & MD Courses are running successfully,…..
Excellent perfect teacher , pin drop silence, sound proof classes. Most Islamic culture . I liked. But study depend upon himself…..
Jamia Tibbiya Deoband complex, comprising the magnificent buildings of the College, the Hospital, the Hostel and Pharmacy, is situated on G.T. Road side one and a half kilometer Northward from Deoband. …..
Mahboob Alam

Muqeem ur Rahman

Muhammad Akram Kazmi
TAKE A CAMPUS TOUR
OUR CAMPUS HAVE A LOT TO OFFER FOR OUR STUDENTS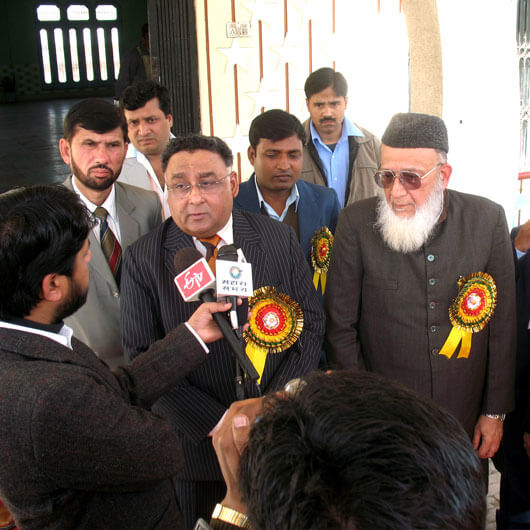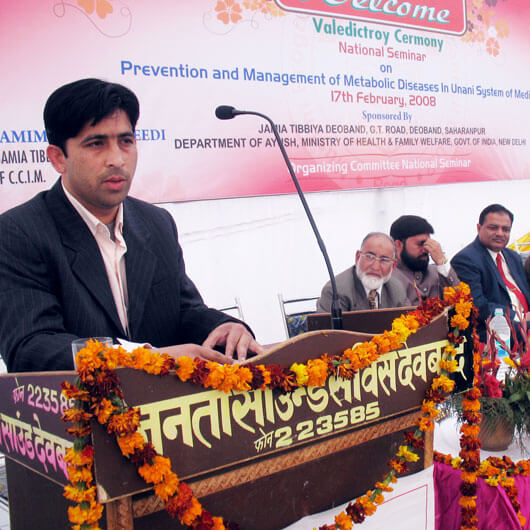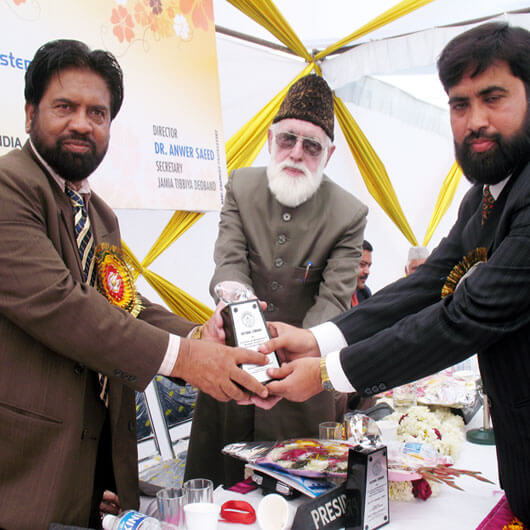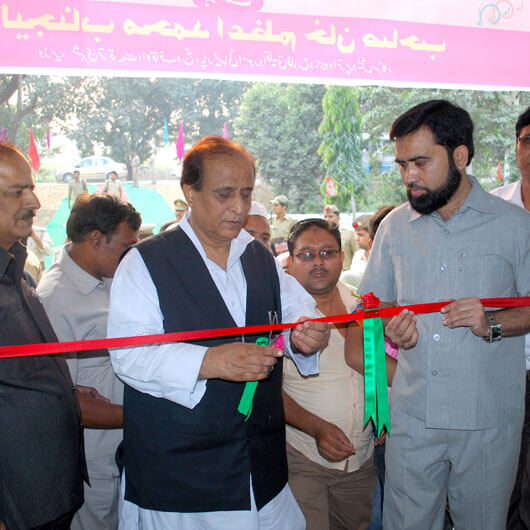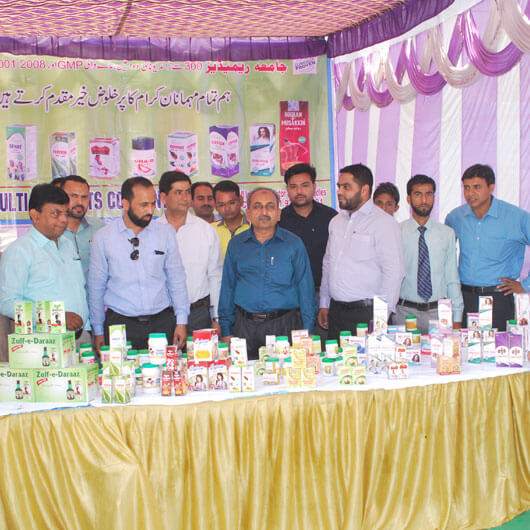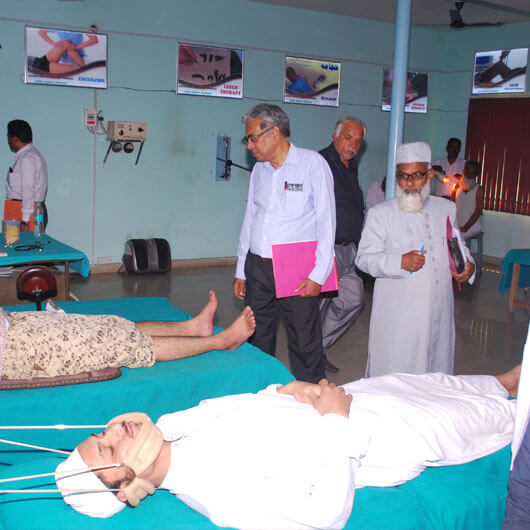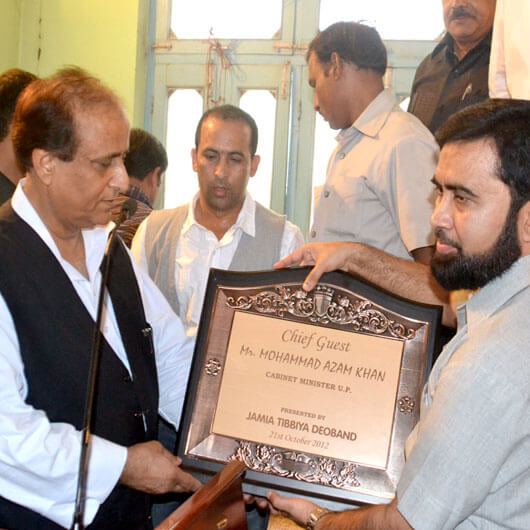 Jamia Tibbiya Deoband was established, and is being run and managed by Muslim Progressive and Educational Council of U.P. (Registered). It stands among the Best Unani Medical Colleges in India. Our Unani College is known for its high standards in teaching and research. We appoint renowned scholars to our faculty making it the Best College for BUMS in Deoband, UP. Keeping the dream of Jamia Tibbiya Deoband in view, our duty is specified to support and advance the cause of higher education through contemporary methods of teaching and highly developed research in the broad branches of understanding and knowledge. Our aim to make Jamia Tibbiya a Top Unani College in Deoband, UP generally continues to develop core-competence for the emerging needs of the country and particularly for the underprivileged communities.
Our BUMS College in India strives to provide international level higher education and carry out advanced research in the fields of social, science, and modern technology. We also work hard on encouraging study of modern and traditional medicine systems simultaneously. Our students of Bachelor of Unani Medicine & Surgery are educated with a vision to encompass a holistic and integrative approach to healthcare.
Jamia Tibbiya is the top Ayush Medical College in UP that conducts teaching and research in Unani Medicine and Surgery. Our students are imparted training with broad understanding of the basic principles and fundamental theories of Unani System of Medicine with the modern medical issues. Jamia Tibbiya is the premier university of the country that teaches subjects such as Pharmacology, Pathology, Physiology, and Social and Preventive Medicine. We offer avenues for higher education that leads to brilliance and innovations in different areas of knowledge conforming to the conception and idea of Jamia Tibbiya Deoband to make Doctors of Medicine Course in Deoband, UP.
The main objective to establish Jamia Tibbiya Deoband was to promote the cause of Tib-e-Unani. The founder of Jamia Tibbiya, Hakeen Shameem , wanted to educate his students through the philosophy of Tib-e-Unani by providing thorough understanding of its fundamental theories and imparting intensive practical training in its unique methods of treatment. His ultimate aim was making competent Unani Physicians who can treat all types of cases with their extensive knowledge about Tib-e-Unani, whether medical or surgical. They should be able to handle modern advances wherever necessary. Moreover, the physicians who are well prepared to face the challenges of the modern world full of scientific techniques.
Jamia Tibbiya Deoband welcomes everyone irrespective of caste, creed, colour, or sex and draws students from all over India. Our college is one of the best Ayush Colleges in India that is located in the pleasing and attractive environment, surrounded by beautiful greenery and the tall blooming trees. The atmosphere of the campus is clean and peaceful, perfect for educational activities and the care of patients.